other titles...
See also...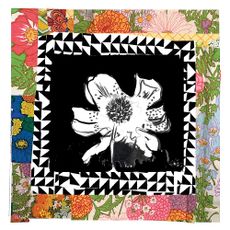 THE SEED
BETWEEN THE PAST
ANOTHER SIDE
WHITE WINTER MELODY
SIP OF HAPPINESS
LITTLE BLACK FLOWERS
DAY MOVING ON
THE WIND AGAIN
WEEP
DOUBLE DREAM
PERENNIAL
dinked edition 249




- "Perennial Purple" colour vinyl *
- 24" x 36" fold out poster *
- Hand numbered *
- Limited pressing of 400 *

* EXCLUSIVE to Dinked Edition

woods
Perennial
woodsist
For nearly two decades, Woods have survived subgenres, anchored in the fertile soil below hashtags like lo-fi and freak-folk and psychedelic and indie; Now, they're in bloom again! inviting us to disappear into a new spectrum of colours and sounds and dreams on the kaleidoscopic marvel that is 'Perennial'.
Woods are still finding bold new ways to sound like (and challenge) themselves.

The album's 11 songs, 4 of them instrumental, are in the classic Woods mode -shimmering, familiar, fractionally unsettling - but with the half-invisible infinity boxes of Earl's loops burbling beneath each like a mysterious underground source. From source to seed to bloom, each loop unfolds into something unpredictable, from the jewelled pop of the aching "Little Black Flowers" to the ecstatic starlit freak-beat of "Another Side." There are flourishes both far-out and comforting, like the Mellotronic cloud-hopping of "Between the Past," or sometimes just plain comforting, like the widescreen snowglobe fantasia of the instrumental "White Winter Melody," touched by Connor Gallaher's pedal steel.

FFO: Kevin Morby / Kurt Vile / Yo La Tengo / Sparklehorse / Real Estate / Dungen