other titles...
See also...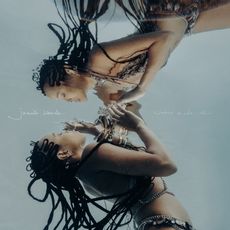 Bugs
Tiny Garden
Practice (feat. Saba)
let the cards fall
Send A Dove
Wreckage Room
Thermostat (feat. Peter CottonTale)
out of the doldrums
Wolfsheep
I Miss All My Exes
Backburner
libra intuition
Boomerang
Still
Jamila Woods
Water Made Us
jagjaguwar
An effortlessly smooth addition to Woods' already ice-cool catalogue - on 'Water Made Us' she manages deals with some very real subjects without loosening her lock-tight grip on vivacious and infectious melodies.
Across the expanses of 'Water Made Us', Jamila embraces new genres, playful melodies, and hypnotizing wordplay, as she wades through the exhilarating tumult of love's wreckage and refuge. 'Water Made Us' is a sprawling and intimate portrait of self-reflection, cleverly designed to echo the different stages of a relationship: the early days of easy compromising, flirtatiousness, and fun; the careful negotiation through moments of conflict or hurt; the grieving of something lost; and the tender realization at the end of it all that the person who is gone never really leaves, but stays with you as you find yourself ready to try again, refreshed and reassured.