other titles...
See also...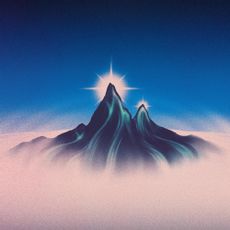 Prom
The Tall Grass
This Rock
Can't You Hear Me Calling?
I Am Alive
The Game
Circling The Sqaure
The Ship That I Sail
Dreaming
dinked edition 257




- Black and Blue Smash Vinyl*
- Bonus Track 7" Flexi Disc *
- 12" x 24" Double Sided Colour Insert
- Hand-Numbered *
- Obi Strip
- Limited pressing of 300 *

*EXCLUSIVE to Dinked Edition
Hooveriii
Pointe
The Reverberation Appreciation Society
An exploratory but coherent journey through sun-dappled indie electro, future folk, space psychedelia, and synth-centric balladry.
Four releases in and Hooveriii have expanded their sound palette, their scope, and their roster to magnificent effect. Dishing out blissful sunshine with a sultry swing, Hooveriii's laid-back, fuzz-fuelled haze bathes, at times, in the same glorious pool as Pink Floyd at their most majestic before, thirty seconds later, bursting out with Big Muffed riffage.

Making those tiny musical manoeuvres that might initially seem borderline imperceptible, 'Pointe' shifts and changes from one cosmic state to the next resulting in a gorgeously oneiric waft through the bucolic plains of the band's collective memory. Wisely armed with bliss to fight our age of calamity, Los Angelean psych-kraut explorers Hooveriii return with their pastoral and expansive new album "Pointe." "Pointe" is not the sound of Hooveriii maturing. It's the sound of a band at the height of their power ascending.