other titles...
See also...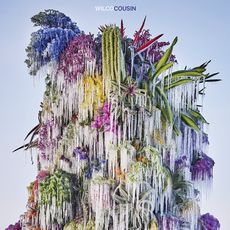 Infinite Surprise
Ten Dead
Levee
Evicted
Sunlight Ends
A Bowl and A Pudding
Cousin
Pittsburgh
Soldier Child
Meant To Be
WILCO
Cousin
dbpm / sony music
An uncompromising return for Tweedy & co - patiently doubling down on the hazy soundscapes and roughly wrangled guitar tones that have been their bedrock since day dot, Wilco emerge afresh, delivering the goods with aplomb.
Wilco's most pointed and evocative album, one related but not tied to our present moment; truly new ground for a band that has tested musical boundaries throughout its lengthy career. After a short detour back into their country influenced roots via 2022's 'Cruel Country' double album, 'Cousin' sees Wilco back in their more familiar progressive and experimental rock territory Tweedy's singular songwriting voice is in full evidence, with lyrics weaving across a variety of topics from the iconoclastic to the introspective. Produced by Welsh artist Cate Le Bon, 'Cousin' marks the first time Wilco have worked with an outside producer since Jim O'Rourke's involvement with Yankee Hotel Foxtrot and Sky Blue Sky. Le Bon's influences — among them the inclusion of saxophone, cheap Japanese guitars, and a cinematic, New Wave-style drum machine — drive the album into the future.