other titles...
See also...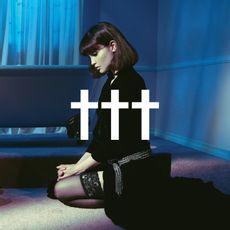 PLEASURE
INVISIBLE HAND
FOUND
LIGHT AS A FEATHER
PULSE PLAGG
RUNNER
BIG YOUTH
END YOUTH
LAST RITES
GHOST RIDE
GRACE
ERASER
NATURAL SELECTION
GIRLS FLOAT † BOYS CRY (FEAT ROBERT SMITH)
GOODNIGHT, GOD BLESS, I LOVE YOU, DELETE
††† (Crosses)
GOODNIGHT, GOD BLESS, I LOVE U, DELETE
Roadrunner
Chino has got his other band back together! This time round both El-P and a certain Robert Smith have contributed to the electro-rock rumpus, kicking it all up a notch or twelve!.
we've been waiting 9 years for the follow-up to their electrifying debut studio album, & - judging by the quality of the ensuing eps - we're betting this second lp is worth the wait. The record also includes notable features from EL-P and Robert Smith.