other titles...
See also...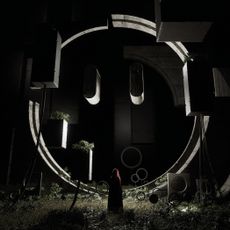 Facing
Esus
Infra
Limina
Shore
Signs
Lichen
Semaphore
Dinked Edition 258


- Silver LP*
- Unique Alternative Gatefold Sleeve*
- Doom Mask*
- Limited to 400*
* - exclusive to DInked Edition
Bonnacons of Doom
Signs
Rocket Recordings
An otherworldly swirl of hallucinatory vocals, mesmerising riffs, and rapidly pummelling drums - this tempestuous crew appear to be carving out grooves from the same primordial muck as Al Cisneros (Om/Sleep) and his various conspirators.
That they're on Rocket Recordings might give the game away. But you're still unlikely to be fully prepared for the bruising wall of thunderous sound that they conjure. And that's not the whole story either. They veer off into cosmic clouds, formed from digital swashes and looming atmospherics and then drop a dance floor troubling beat just when you think you've got their number. Transcendental in spirit but bludgeoning in delivery, Bonnacons embody the gnarled but generous approach of their Trans-Pennine brethren. Very much one for those who like to get lost in great big slabs of slow-motion, neck-wrecking, doom sonics. Traversing the everyday in 2023, the need for ritual catharsis only grows stronger. The need to lose oneself in a force bigger than ourselves, and to venture into innerspace the better to sculpt armour for the battles outside. Luckily this is the job ofBonnaconsof Doom, aural soothsayers and progenitors of Trans Pennine hypnotic music.'Signs'-their second album for Rocket Recordings-marks both a portent of things to come, and a roadmap of the psychic pathways to survival.This masked troupe,subsumed to mystery and amassed from across the North of England, have stepped up their mission accordingly. Building on the intimidating intensity of theirself-titled2018 debut, this series of fiercely charged mantras and premonitory transmissions is possessed of a new level of communal intensity. The band's choice of weapons-the monomaniacal intensity of the riff, the liberating binary spirit of electronics and the incantatory vocals of ceremonial leader Kate Smith-here coalesce into a metaphysical force which stands defiant of easy categorisation. Within these otherworldly manifestations lurks solace in a place where the transcendent power of heavy amplification, cosmically aligned sonic explorations and strange forces darker and more unknowable can coalesce to cathartic and redeeming effect.'Signs' marks out a supernatural landscape where ancient and modern, earthly andalien congregate in the eternal now, whilst Bonnacons of Doom transcend era to light a path for the future.