other titles...
See also...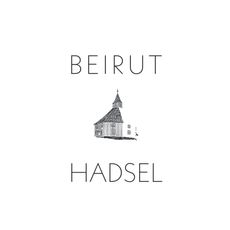 Hadsel
Arctic Forest
Baion
So Many Plans
Melbu
Stokmarknes
Island Life
Spillhaugen
January 18th
Süddeutsches Ton-Bild
The Tern
Regulatory
Beirut
Hadsel
pompeii
A more restrained yet no less heartfelt affair from Condon which he wrote and recorded after relocating to the remote Norwegian island of the album's title - one to curl up with whilst the world thrashes wildly outside.
a collection of songs that beautifuly reflect the vulnerability, sense of self-determination and belief that after collapse, one can learn to manage on their own again. Recorded in the Norwegian island of Hadsel shortly after a physical and mental breakdown forced Condon to cancel is 2019 tour, Condon was looking for a place to recover after being left in a state of shock and self-doubt. Working in isolation, Condon explains, "I was lost in a trance, stumbling blindly through my own mental collapse that I had been pushing aside since I was a teenager. It came and rang me like a bell. I was left agonising many things past and present while the beauty of the nature, the northern lights and fearsome storms played an awesome show around me. The few hours of light would expose the unfathomable beauty of the mountains and the fjords, and the hours- long twilights would fill me with subdued excitement. I'd like to believe that scenery is somehow present in the music.