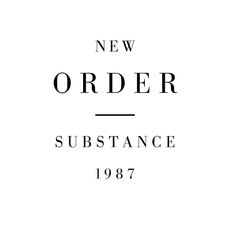 2lp


Side 1
Ceremony
Everything's Gone Green
Temptation 87

Side 2
Blue Monday
Confusion 87
Thieves Like Us

Side 3
The Perfect Kiss
Sub-culture
Shellshock

Side 4
State Of The Nation
Bizarre Love Triangle
True Faith

4cd


CD1 (REMASTERED)

1. Ceremony
2. Everything's Gone Green
3. Temptation 87
4. Blue Monday
5. Confusion 87
6. Thieves Like Us
7. The Perfect Kiss
8. Sub-Culture
9. Shellshock
10. State Of The Nation
11. Bizarre Love Triangle
12. True Faith

CD2 (REMASTERED)

1. In A Lonely Place
2. Procession
3. Cries And Whispers
4. Hurt
5. The Beach
6. Confused Instrumental
7. Lonesome Tonight
8. Murder
9. Thieves Like Us Instrumental
10. Kiss Of Death
11. Shame Of The Nation
12. 1963

CD 3

1. Ceremony (Original)
2. Mesh
3. Temptation (12")
4. Confusion (Original 12")
5. Dub Vulture
6. Shellcock
7. Bizarre Dub Triangle
8. True Dub
9. Confusion (Dub 87)
10. True Faith (Remix)

CD 4
Live from Irvine Meadows Amphitheatre, California 1987

1. Ceremony
2. Everything's Gone Green
3. Temptation 87
4. Blue Monday
5. Confusion 87
6. Thieves Like Us
7. The Perfect Kiss
8. Sub-culture
9. Shellshock
10. State Of The Nation
11. Bizarre Love Triangle
12. True Faith

2cd


CD1 (REMASTERED)

1. Ceremony
2. Everything's Gone Green
3. Temptation 87
4. Blue Monday
5. Confusion 87
6. Thieves Like Us
7. The Perfect Kiss
8. Sub-Culture
9. Shellshock
10. State Of The Nation
11. Bizarre Love Triangle
12. True Faith

CD2 (REMASTERED)

1. In A Lonely Place
2. Procession
3. Cries And Whispers
4. Hurt
5. The Beach
6. Confused Instrumental
7. Lonesome Tonight
8. Murder
9. Thieves Like Us Instrumental
10. Kiss Of Death
11. Shame Of The Nation
12. 1963
NEW ORDER
Substance 1987 (2023 reissue)
warner
Originally released via the legendary Factory Records, 'Substance' compiled all of the band's singles to that point in their 12" versions with many of their respective B-sides (on the CD and cassette versions), and specially, newly recorded versions of 'Temptation' and 'Confusion'.
The album also included the biggest selling 12" single of all time, 'Blue Monday', alongside other classic singles 'The Perfect Kiss', 'Bizarre Love Triangle' and the band's debut single release 'Ceremony'.

deluxe 4cd edition

The remastered, expanded 4CD collection includes the original 2CD set remastered with two additional CDs. CD3 expands the collection with alternate versions and extra b-sides. CD4 features an unreleased concert, Live from Irvine Meadows, California, 12th September 1987, where the band uniquely played the entire album in sequence.