other titles...
See also...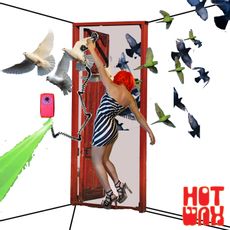 High Tea
Phone Machine
Drop
E Flat
She Don't Like It
Treasure
All I Want
Mother
A Thousand Times
Rip It Out
HotWax
Invite me, kindly
MARATHON VIA FUGA
A serious helping of pure unadulterated rock n roll from fellow coastal folks - this handy compendium of their early EPs brings all the rabble-rousing into one handy disc! this record pulls together the teenage rock trio's first two eps, 'a thousand times' & 'invite me, kindly'.
"Britain's most thrilling and fiercely confident new rockers" - NME.

"It's a viciously searing and uncompromising statement of intent to take on all corners in 2023 and beyond. Seriously exciting" - Dork.

"they're a total inspiration – wicked songwriting, stunning stage presence, and a sheer, raw, couldn't-give-a-flying attitude that punches you to the gut." - Clash.