other titles...
See also...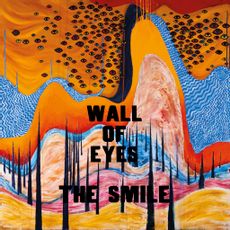 Wall Of Eyes
Teleharmonic
Read The Room
Under Our Pillows
Friend Of A Friend
I Quit
Bending Hectic
You Know Me
The Smile (Thom Yorke, Jonny Greenwood, Tom Skinner)
Wall Of Eyes
XL Recordings
Time to draw a big ring around Friday 26th January on your calendar: The Smile - the supergroup comprising Thom Yorke, Jonny Greenwood & Son's Of Kemet's Tom Skinner - are bringing their new album into the world.
Details about this record are slim but we're very excited at the prospect of its featuring string arrangements by the London Contemporary Orchestra, which we hear on the album's lead single, & 8-minute epic, 'Bending Hectic'. This track has set our hopes very high for the rest of the record. Opening with a sumptuous, twinkling melody of guitar & bass, dappled by gossamer flutters of drums, Thom Yorke's typically mesmerising vocals then carry us higher & higher until the London Contemporary Orchestra's strings soar to the point of jettisoning us into full-on rock mode, where Tom Skinner abandons his jazz background for a pounding & crashing cacophony beneath squealing guitars & Yorke's doomy yawps.
It's one heck of an introduction to an album that we expect to be just as meticulously constructed, genre-liberated, & riddled with jaw-dropping new sonic vistas for us to marvel at, yet again!