john Talabot
fin
PERMANENT VACATION
---
warm, inviting & colourful electronic music of shadowy house beats & elated tropical melodies - up on the euphoria-o-meter with caribou's 'swim'.
a diverse yet cohesive collection, there's a lot of heart in talabot's shifting productions, where intricate synth lines work their way around shuffling beats. one for the club or blissed out beach days. "all his melodies make you feel like raising your arms & face to the sun" 5/5 – guardian "without a doubt an early contender for electronic album of the year" – resident advisor "across the album's 11 tracks, talabot builds upon his distinctive sound-- bursting with colour, nostalgic but never retro, easy-going yet slightly unhinged-- without repeating himself" 8.5/10 – pitchfork.

leo recommends : this producer was new to me but now i'm totally hooked on his sunny & touching take on house. his breezy, divine melodies & sampled vocal hooks bring to mind the straight up party feel that early house music thrived on. while it has a minimal feel there's nothing excessively stripped back or straightforward in his productions, so something that starts quite simply will, before you know it, shift into a full blown, uplifting, technicolour array of addictive elements that swirl together in unique patterns to form a glorious, trance & dance inducing whole.

ami recommends: "warm, inviting & colourful electronic music that stands out in what can be a somewhat monochrome field".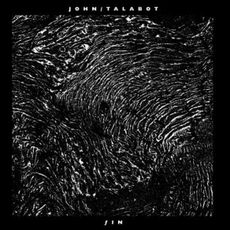 Tracklist
Depak Ine
Destiny
El Oeste
Oro Y Sangre
Journeys
Missing You
Last Land
Estiu
When the Past Was Present
H.O.R.S.E.
So Will Be Now…
special edition disc 2
Tragedial
Destiny feat. Pional (Bullion Version)
Matilda's Dream (LP Version)
Mai Mes
Last Land (Kenton Slash Demon Remix)
zanzibar (80s Tapemix)
I Want Tonite
Journeys feat. Ekhi (Bostro Pesopeo Remix)
When The Past Was Present (Pachanga Boys Purple Remix)