Jon Hopkins
Immunity
domino
---
A powerful, multi-faceted beast, packed with the most aggressively dancefloor-focused music Hopkins has ever made.
'Immunity' is about achieving euphoric states through music. Inspired by the arc of an epic night out, the album peaks with 'Collider', a huge, apocalyptic, techno monster & dissolves with the quiet, heartbreakingly beautiful closer, 'Immunity', a track featuring vocals from King Creosote, which could sit comfortably alongside the gems of their collaboration 'Diamond Mine'. "'immunity's greatest rapture, however, lies in hopkins' welcome reunion with king creosote for the title track's glistening melancholy" 8/10 - uncut.

joe recommends : "When this record comes on in the store, the entire mood changes, immediately. Biting beats and deep synths with breathtaking complexity and scope, unrestricted by genre and bound by virtuosic knob twiddling intelligence and imagination".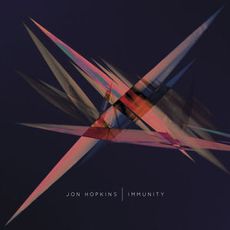 Tracklist
We Disappear
Open Eye Signal
Breathe This Air
Collider
Abandon Window
Form By Firelight
Sun Harmonics
Immunity