Waxahatchee
Cerulean Salt
wichita
---
The strength of this record lies in the simplicity and purity of its songs, with melodies that immediately penetrate, alongside Katie Crutchfield's frank vocal delivering devastating, straight-from-theheart lyrics backed with lacerating guitars & slouchy basslines.
Sounding like an instant classic from the get go, the album's songwriting recalls the rawness of early Cat Power, the introspective lyrics of Rilo Kiley & the indie fuzz of The Breeders. "It's that blazingly honest, hyper-personal quality that places 'Cerulean Salt' in the tradition of Elliott Smith, early Cat Power, or Liz Phair's free-flowing 'Girlysound' tapes-- the work of a songwriter skilled enough to make introspection seem not self-centered, but generous" 8.4/10 - pitchfork.

***The special edition digipack double CD includes Waxahatchee's 2012 debut album 'American Weekend'***.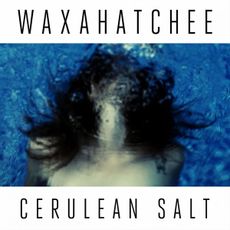 Tracklist
Hollow Bedroom
Dixie Cups And Jars
Lips And Limbs
Blue Pt. II
Brother Bryan
Coast To Coast
Tangled Envisioning
Misery Over Dispute
Lively
Waiting
Swan Dive
Peace And Quiet
You're Damaged
Catfish (deluxe 2cd only)
Grass Stain (deluxe 2cd only)
Rose, 1956 (deluxe 2cd only)
American Weekend (deluxe 2cd only)
Michel (deluxe 2cd only)
Be Good (deluxe 2cd only)
Luminary Blake (deluxe 2cd only)
Magic City Wholesale (deluxe 2cd only)
Bathtub (deluxe 2cd only)
I Think I Love You (deluxe 2cd only)
Noccalula (deluxe 2cd only)