actress
Ghettoville
Ninja Tune
---
darren cunningham's microscopically detailed electronica subverts techno, gloom-ridden ambience & fragmented, avant garde beats on this bleached out & black tinted conclusion of the Actress image.
hinted to be the last release from cunningham under the actress guise, he counteracts the heady, almost spiritual reaches of 'r.i.p' with an album mired in grime, taking popular forms of beat music & disguising them in a bleak, urban haze, where digital disruption, glitches & static punctuate the minimal grooves & glimpses of conventional 'dance music'. deluxe boxset pairs 'ghettoville' with the 1st ever vinyl release of actress debut 'hazyville' including cd formats of both releases. "evokes a digital netherworld of rusty house beats & static hiss" 4/5 - q "the coarse, tinny textures reference ghetto house & even horrorcore hip-hop with beats that scuttle & lurch rather than thump & flex" 8/10 - uncut.

matt recommends : "'ghettoville' see's Actress pluming towards darker territory than ever before, a dark cloud of hiss and fuzz smothers Actress's trademark mutated glitch shuffle. I've always felt that the strength of Actress's sound lies within what isn't being said & given, rather than what is, inviting the listener to occupy that space themselves, & 'Ghettoville' pushes this theme of emptiness & interpretation further than ever before".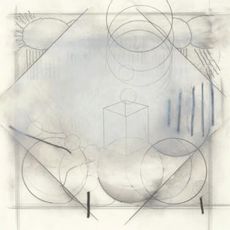 Forgiven
Street Corp.
Corner
Rims
Contagious
Birdcage
Our
Time
Towers
Gaze
Skyline
Image
Don't
Rap
Frontline
Rule