other titles...
See also...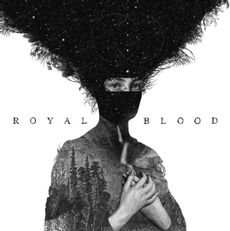 1. Out Of The Black
2. Come On Over
3. Figure It Out
4. You Can Be So Cruel
5. Blood Hands
6. Little Monster
7. Loose Change
8. Careless
9. Ten Tonne Skeleton
10. Better Strangers
royal blood
royal blood
warner
a sonic attack with an impact that 2 people should never be able to achieve alone, Royal Blood is a mixture of anguished vocals, ferocious drumming & bass that provides intricate detail as well as a rumble of rhythm.
the duo are the result of a lineage that stretches from present day heroes Queens of the Stone Age to the influential Led Zeppelin & all the way back to early blues pioneers & to be honest, the jack white/white stripes comparisons are pretty unavoidable. vocalist/bassist Mike Kerr & drummer Ben Thatcher have honed an insanely catchy, pristine blues-garage-rock sound that's so impressive, it's almost impossible to believe this is their debut. "Heavy on distortion & stadium-sized rolling riffs, there's a hugeness to their sound that's remarkable when you consider that the duo refuse to resort to overdubs or studio trickery to create their widescreen sonic maelstroms" - dis.