young fathers
White Men Are Black Men Too
Big Dada
---
the seemingly reluctant 2014 mercury prize winners are not only brilliantly inventive but, it seems, they are also impressively prolific as they return with their sophomore just over a year after their attention grabbing debut.
often straying from their hip hop roots, they remain uncompromisingly leftfield to reveal an outfit that sound like a too-good-to-be-true musical meeting between early tv on the radio & shabazz palaces. this is an outfit with no boundaries, breaking all the rules & sticking 2 fingers up to the industry that loves to pigeon-hole for the purposes of marketing. this is a record that grates & clatters, is noisy but with an ear for pop, & that challenges whilst nurturing your ears. it deserves to be experienced in the darkest most claustrophobic club, through the loudest, most rumbling speakers. outstanding!
natasha recommends: i was obsessed with "dead" so to have my mind blown again by this lot was quite a surprise. uncompromising, boundary smashing, alt-rock-hip hop.
tom recommends: a superb follow up to their critically acclaimed debut. i think this album has had more plays in store than anything else this year.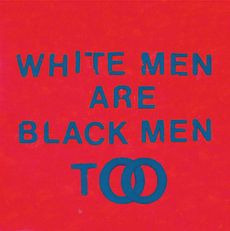 22
Tracklist
Still Running
Shame
Feasting
27
Rain Or Shine
Sirens
Old Rock n Roll
Nest
Liberated
John Doe
Dare Me
Get Started