Wand
GOLEM
in the red
---
An album to make you believe in the electric guitar again.
Mentored by Ty Segall and signed to his god label, the psych-rocking los angeles quartet hit paydirt with golem, a second album that effortlessly blends classic rock, stoner riffage, shoegaze, pop sensibility and an unashamed love of astounding guitar solos. Golem is a great leap forward from the acclaimed debut Ganglion Reef, and the eight mighty tunes here should appeal equally to fans of Barrett-era Floyd, Hawkwind, Melvins, Ride, Queens Of The Stone Age, Temples, hookworms and tame impala. 'clearly a band with a lot of exciting places to go', 7/10 drowned in sound.
James Cooper recommends: they've got the light/heavy combo locked down. can't praise this album enough. killer from start to finish.
james canham recommends: wild desert stoner rock half ty segall and half black sabbath.
tom recommends: all-killer and damned-heavy desert rock. live, an undoubted highlight of tge2015, and on record, an undoubted highlight of 2015.
ian recommends: weird, wild and woozy in equal measures.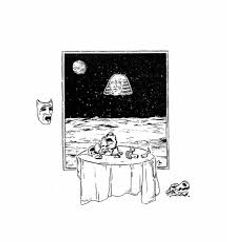 19
Tracklist
The Unexplored Map
Self Hypnosis in 3 Days
Reaper Invert
Melted Rope
Cave In
Flesh Tour
Floating Head
Planet Golem
The Drift

INDIES ONLY BONUS DISC (while stocks last) :
1. Machine Man
2. Necrophilia
3. M.E.