jamie xx
in colour
Young Turks
---
The xx producer's joyous solo debut is the kind of album only a DJ could make; a look back at the last two decades of UK club music while consistently pushing things forward.
This ode to clubbing wears its influences on its sleeve; sampled voices from the streets of London & pirate radio stations bookend tracks that could have come from any of the varied clubnights Jamie xx has not only attended as a punter for so many years but the ones he now DJs at alongside his friends Four Tet, Caribou & John Talabot. Offshoots of the 'dance' genre come & go but the record never feels disjointed. Instead it puts you in the shoes of someone wandering through a crowded club or a rave in a field, different sounds capturing your attention & imagination. As his xx bandmate Romy puts it on one track; 'In Colour' will "take you to loud places". Let it. "The xx on ecstasy."- 8/10 Uncut, "It fizzes with that 'Friday night & I just got out of work' energy." - 4/5 MOJO
tom recommends: my favourite album of the year - an eclectic trip through the history of clubbing in london (through jamie xx's eyes, anyway). every track's amazing and his lyrics reveal a quiet melancholy behind the bright lights.
christian recommends: nailing the quiet sadness at the heart of a night out the xx man's solo debut is a masterwork of neon understatement, as in thrall to the shadows as the bright club lights that throw them.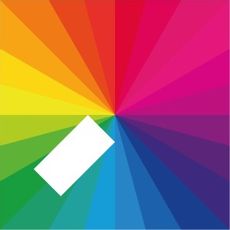 20
Tracklist
Gosh
Sleep Sound
SeeSaw (featuring Romy)
Obvs
Just Saying
Stranger In A Room (featuring Oliver Sim)
Hold Tight
Loud Places (featuring Romy)
I Know There's Gonna Be (Good Times) (featuring Young Thug & Popcaan)
The Rest Is Noise
Girl
two exclusive instrumentals (deluxe 3lp only)