autobahn
Dissemble
tough love
---
incredible post-punk brilliance straight out of leeds - sounding like an angry joy division creating haunting noises full of reverb, thundering bass and melancholy.
the drama of frontman craig johnson's lyrics are evocative and full of mark e smith-like wit. the fall and magazine's influence looms large but rather than ape their (presumed) heroes, autobahn take what's been done before and thrust it into the here and now; taking an angry look at 2015 in the heaviest of ways. "Driving, powerful and passionate – there is not one bad song on this album – it's a complete work and a masterpiece of tapping into addictive darkness of our past and reminding us that that we cannot escape its attractive desolation." - 10/10 louder than war

Listen to the album IN FULL below!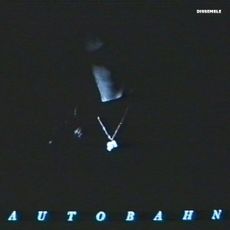 Tracklist
Missing In Action
Immaterial Man
Impressionist
Beautiful Place to Die
Dissemble
Society
Ostentation
Passion
Suicide Saturday
Deprivation