JAY Z
Magna Carta Holy Grail (2015 third man reissue)
third man
---
at long last, the vinyl version on jack white's third man label, no less - Already Platinum, 'Magna Carta Holy Grail' is JAY Z's twelfth studio album, and a portrait of an emcee embracing fatherhood, marriage, and striking a balance between a past spent coming up and a future shuffling around the top.
Production is helmed largely by J-Roc, Timbaland, Pharrell Williams, Hit-Boy and others, while featuring performances by Beyoncé, Rick Ross, Justin Timberlake, Frank Ocean, Nas, and more.
*This LP version also includes a limited edition flexi-disc postcard of exclusive non-album track ''Open Letter'', hidden under the artwork on the back cover.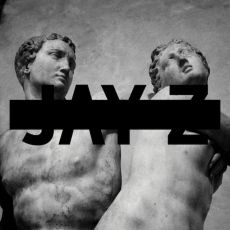 Tracklist
Holy Grail (ft. Justin Timberlake)
Picasso Baby
Tom Ford
FuckWithMeYouKnowIGotIt (ft. Rick Ross)
Oceans (ft. Frank Ocean)
F.U.T.W.
Somewhereinamerica
Crown
Heaven
Versus
Part II (On The Run)* (ft. Beyoncé)
Beach Is Better
BBC (ft. Nas)
JAY Z Blue
La Familia
Nickels and Dimes