Jambinai
A Hermitage
bella union
---
this South Korean trio sound less like a band than a force of nature, fusing the full dramatic range of post rock dynamics to Korean folk roots to create an exhilarating, vivid & unique fusion.
their spectacular sound sits somewhere between explosions in the sky's weighty post-rock, zun zun egui's energetic schizo-rock, mogwai's cinematic mastery, eternal tapestry's expansive improv & swans' ominous repetitive rhythmic patterns & liars' industrial grooves. Bomi Kim plays the "fiddle-like haegum", Ilwoo Lee brings guitar & piri (a Korean bamboo flute), while Eun Youg Sim adds geomungo, a Korean zither to unitedly deliver a molten fusion of metal, jazz, rock & experimentalism. be warned - this is a highly addictive concoction!

derry recommends: "Post-rock meets South Korean classical: heavy on all levels but hugely accessible"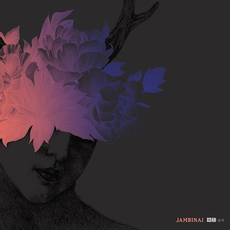 Wardrobe
Echo Of Creation
For Everything That You
Lost
Abyss
Deus Benedicat Tibi
The Mountain
Naburak
They Keep Silence