Great Ytene
LOCUS
faux discx
---
Buddy recommends: "Incredible debut from this British band - It sound's like it can all fall in on itself at any moment but is kept together with tight, post-punk guitar lines and motorik drumming - Superb! Sonic Youth 'daydream nation'-era meets Women"

an instantly energising hit of the grey & black post-punk / art-rock aesthetic that we Residents so love - now exploring far darker themes, Women / Viet Cong / Preoccupations, Interpol & Disappears are all like-minded peers for their sophomore full-length album.
At times waves of noise are underpinned by tight, rigid rhythms, at others they're allowed to spill over the edges to create disquiet landscapes. Having lost a full album's worth of material to a technological wormhole in 2015, the band spent 6 months writing new songs, perfecting their shape, pulling them apart & piecing them back together & with Hookworms' MJ on mixing duties & long-term cohort Iggy B taking care of production, they eventually had 'Locus' in exactly the right place. fans of joy division, early echo & the bunnymen or any of the aforementioned, need to check this london 4-piece out! "12 months of pent-up frustration & determination has produced 9 tracks of destructive, sagacious shoegaze" - Far Out Magazine.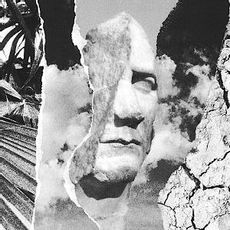 Tracklist
Mono Aware
George Street
Cruel Desires
Locus
Wanness
Electric Pulses
Fixed Victim
Physical Warmth
Appetite