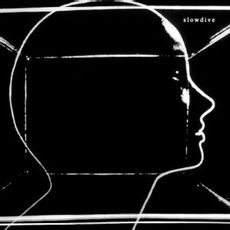 Slomo
Star Roving
Don't Know Why
Sugar for the Pill
Everyone Knows
No Longer Making Time
Go Get It
Falling Ashes
slowdive
slowdive
Dead Oceans
An immediately enthralling set - 22 years on, the classic 90s shoegazers have crafted a tight and intricate album of immersive melodies and hazy dreaminess.
"Comeback record" has become such a derogatory term suggesting the music contained within is solely for the nostalgic die-hard fans who would salivate over any old dross churned out by said returning band. In truth, this is all too often the case. Imagine our joy, then, when we heard Slowdive's 1st output since 1995's 'Pygmalion' (their 3rd studio album) and realised that these sonic pathfinders have avoided every pitfall and shortcut that a reforming band with an expectant and dedicated fanbase could have made.
We should really have taken their signing to the Dead Oceans label (much adored by us Residents) as an indication that this was going to be something a bit special. Rachel Goswell and Neil Halstead work in perfect harmony with the rest of the band to extract the most from every guitar chime, every brushed drum, every vocal harmony, every drawn out note, composing a generously textured, cerebral experience.
Their sound is distinctly "Slowdive" but their 4th record explores the wide open spaces that surround the genre which has previously defined (and possibly even confined) them. By allowing themselves the space to stretch out and breathe, they reach apexes of post-rock, refined pop, neo-classical and even Talk Talk-esque jazzy explorations, all of which build into a phenomenal set. The level of intricate detailing here is reminiscent of Low's approach to creating a sphere of sound which completely envelops you.
'Slomo' re-acquaints us and settles us in, only to be followed by their most direct "pop"-song ever in the shape of the outstanding 'Star Roving'. Later, 'Sugar For The Pill' and 'No Longer Making Time' is the direction that The XX so should have headed in after their debut and the record closes out on the astonishingly delicate & affecting sparsity of 'Falling Ashes', which is essentially carried by 4 single piano notes on a constant loop.
It's a record that has taken us all by surprise, pulling us back for repeated listens, whatever our mood. If only all comeback records were this worthwhile.
"A majestic return that doesn't just fill in the gaps, but points unflinchingly towards future horizons" - Drowned In Sound