other titles...
See also...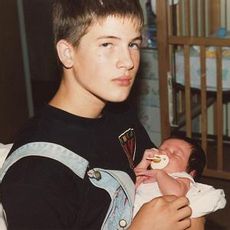 Pretty Things 3:05
Shark Smile 3:59
Capacity 3:52
Watering 3:22
Coma 3:40
Great White Shark 3:23
Mythological Beauty 5:07
Objects 2:43
Haley 3:33
Mary 5:30
Black Diamonds 3:35
BIG THIEF
CAPACITY
SADDLE CREEK
The Brooklyn quartet's multi-layered alt-folk-rock crept up on us but slow burners are the best – they ease their way into your life and become life-long friends.
It's fair to say that their second outing didn't exactly hit us hard when it was released but there was obviously something there, as 'Capacity' kept making its way back onto the shop stereo. Something was nagging us, telling us not to let this one pass us by, not to give up on it too soon. Hats off to that nagging voice – it was, and usually is, quite right. This one has been a real grower for us Residents.
Their sophomore follows pretty snappily after their debut (released in May 2016), which on the back of our near-oversight here, we are clearly going to need to revisit. As 'Capacity' is a record that makes its impact quietly, we urge you to give it the time and space it deserves – a headphone listen on a non-crowded cross-country train journey or on the turntable while you're relaxed by the fire with an evening tipple.
Opener 'Pretty Things' could happily reside on our Album of the Year from Julie Byrne – all the focus being on the gentle finger picked guitar and Adrianne Lenker's up close and personal vocal. Then, 2 minutes in, we get a suggestion that as heart-wrenchingly captivating as this is, there is going to be much more to this record. We get a clattering racket in the background, like someone's dropped something down the stairs. This clearly isn't going to be a polite folky-dokey record or a straight up set of indie-rock balladry either.
The album is in fact laden with raw, un-doctored beauty which showcases Lenker's enthralling delivery who to our ears, recalls the likes of Mitski, Angel Olsen & Mothers in her delivery style. However, in terms of the overarching tone of the record, it most inherently identifies with Elliott Smith's 'Either/Or' or Julia Jacklin's 'Don't Let The Kids Win', where the narrative is key and the delicate, stripped back compositions and catchy mini-anthems, naturally co-habit.
Lenker's songs deal candidly with trauma, pain and complicated matters of identity - as she herself says, "there is a darker darkness and a lighter light on this album". 'Capacity' is a cathartic experience that continuously draws you into its dark depths and then releases you back into the light.

"Funny, propulsive, queer, dissonant, and utterly intoxicating" - NPR
"Big Thief beautifully excavate family history & trauma into a delicate, intricately built folk rock record" 8.3/10 - pitchfork.