django django
Marble Skies
BECAUSE
---
the art-rockers return to throw us into a world of slippery synthesisers, hypnotic 60s psychedelia, glitzy bedroom pop & genre manipulation – and that's just the tip of the iceberg.
London indie pioneers go back to their DIY, cut-and-paste ethos to keep adding to their stylistic widening yet never lose sight on making the fun songs we have come to love. They try their hand at dancehall inspired, R&B, hip-hop instrumentals & even bring in Rebecca Taylor of Slow Club for vocal guest work. Fans of their earlier work will be enthralled by the varying avenues the band take you down & if you have yet to hear of them yet, you are sure in for a treat. "Django Django know what they're doing. There's never a worry that the album could go off the rails. The band guide you through a seamless collection of songs, with authority over their writing and performances. It makes it easy to lean back into these Sunday morning tunes." 7/10 – loud and quiet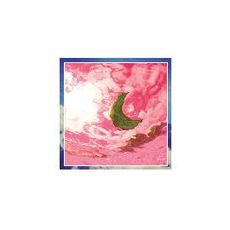 Marble Skies
Surface to Air
Champagne
Tic Tac Toe
Further
Sundials
Beam Me Up
In Your Beat
Real Gone
Fountains

*** EXclusive reisdent mixtape ***

'HEAD OUT Vol.1'

Dave from the band has done a wicked mix exclusively for us, which because music have put on physical cassette tape with original artwork. It's an old school 90 mins mix (45 mins each side).





limited stock available - don't hang about!