other titles...
See also...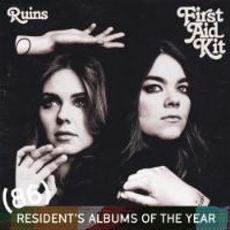 Rebel Heart
It's a Shame
Fireworks
Postcard
To Live a Life
My Wild Sweet Love
Distant Star
Ruins
Hem of Her Dress
Nothing Has to Be True
FIRST AID KIT
Ruins
columbia
the Swedish folk duos' fourth studio album retains their signature brand of exquisite, lilting harmonies and unforgettable, quivering melodies, whilst its more sombre atmosphere comprises some of their most substantial, compelling songs to date.
The Söderberg sisters recorded the album in Portland, Oregon with long-time The Decemberists collaborator Tucker Martine on production duties. 'Ruins' is another slice of timeless Americana from the Söderbergs and, if you like the works of laura marling, lykke li, or joseph, you'll love this. "Stockholm sisters tear open their hearts on mature fourth album" 4/5 – mojo.