kendrick lamar
damn - collector's edition
polydor
---
this is how Kendrick originally planned his seminal 'damn' album - the same tracks but in reverse order to give it an even more unsettling feel.
Taking swipes at the media, his naysayers and society as a whole, the self-proclaimed GOAT gives us his most aggressive takedown yet. following up one of the biggest albums of this century was going to be tough but Kendrick has pushed out an even more ambitious, riotous and downright brilliant magnum opus. having roped in the talents of rihanna, zacari and u2 (yes, really) he's expounded on his raw, political style to create a devastatingly powerful new record.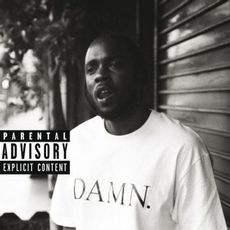 Tracklist
DUCKWORTH.
GOD.
FEAR.
XXX. (FEAT. U2.)
LOVE. (FEAT. ZACARI.)
LUST.
HUMBLE.
PRIDE.
LOYALTY. (FEAT. RIHANNA.)
FEEL.
ELEMENT.
YAH.
DNA.
BLOOD.