PIXIES
come on pilgrim… it's surfer rosa
4ad
---
the 30th anniversary edition contains 'Come On Pilgrim', 'Surfer Rosa' and 'Live From The Fallout Shelter', a concert-cum-session that first aired in late-1986.
These formative records showed the Pixies to be an alien breed; four outsiders from Boston blending US underground thrash rock, indie surf pop and Spanish-language flamenco with the Biblical mythology of Frances' childhood. it's the gruesome glory of 'Surfer Rosa' that set a fresh blueprint for an indie rock dynamism that not only planted the seeds of grunge (Kurt Cobain would admit that he was trying to imitate the record while writing Nevermind) but of much of the best rock music made since. "thirty years on, 'surfer rosa' still sounds unexpected and unpredictable" 5/5 – mojo.




deluxe version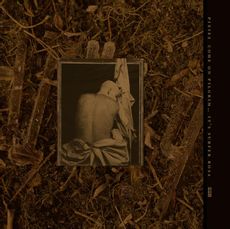 Come On Pilgrim
CD/LP
1 / A1 Caribou
2 / A2 Vamos (pilgrim)
3 / A3 Isla De Encanta
4 / A4 Ed Is Dead
5 / B1 The Holiday Song
6 / B2 Nimrod's Son
7 / B3 I've Been Tired
8 / B4 Levitate Me
Surfer Rosa
CD/LP

1 / A1 Bone Machine
2 / A2 Break My Body
3 / A3 Something Against You
4 / A4 Broken Face
5 / A5 Gigantic
6 / A6 River Euphrates
7 / B1 Where Is My Mind?
8 / B2 Cactus
9 / B3 Tony's Theme
10 / B4 Oh My Golly!
11 / B5 Vamos (Surfer Rosa)
12 / B6 I'm Amazed
13 / B7 Brick Is Red
Live From The Fallout Shelter
CD/LP
1 / A1 Holiday Song
2 / A2 I'm Amazed
3 / A3 Rock A My Soul
4 / A4 Isla De Encanta
5 / A5 Caribou
6 / A6 Broken Face
7 / A7 Subbacultcha
8 / A8 Build High
9 / B1 Ed Is Dead
10 / B2 Nimrod's Son
11 / B3 Down To The Well
12 / B4 I've Been Tired
13 / B5 Boom Chicka Boom
14 / B6 Vamos
15 / B7 In Heaven
16 / x Pixies Interview *
* appears on CD format only