other titles...
See also...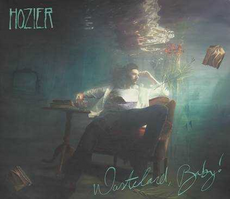 Nina Cried Power (featuring Mavis Staples)
Almost (Sweet Music)
Movement
No Plan
Nobody
To Noise Making (Sing)
As It Was
Shrike
Talk Refined
Be
Dinner & Diatribes
Would That I
Sunlight
Wasteland, Baby!
Hozier
Wasteland, Baby!
island
Glorious, soul tinged pop that treads the same line that makes rag n bone man so exciting – this second album is anything but difficult.
Just as catchy and fun as his debut, and boasting *that* first track with none other than mavis staples, it's an explosive set of songs that have been worth the five year wait since his debut. These are world conquering, life soundtracking songs that you'll be singing along with in a matter of plays. you're going to be hearing and singing along with these gospel hooks for years to come...