other titles...
See also...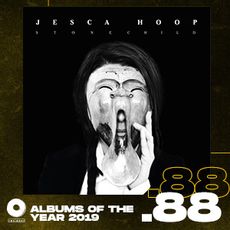 Free of The Feeling (Ft. Lucius)
Shoulder Charge (Ft. Lucius)
Old Fear of Father
Footfall to the Path
Death Row
Red White and Black
01 Tear
All Time Low
Outside of Eden (Ft. Kate Stables And Justis)
Passage's End
Time Capsule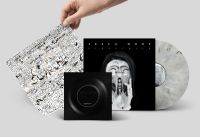 JESCA HOOP
stonechild
Memphis Industries


Jesca has been a resident favourite for years but 'Stonechild' takes her to the next level - & there aren't many people on that level.
This is an album to rank among Alela Diane's 'Pirate's Gospel', Laura Marling's 'Alas I Cannot Swim' & Julie Byrne's 'Not Even Happiness' in inventiveness - though her sound is unique from all three. She's moved into an almost psychedelic territory here, with digital instrumentation & off kilter rhythms not betraying the pastoral air. We'd need an essay to adequately describe what's going on here (Richard Dawson weirdness! Cate Le Bon mood!), so just trust us when we say you need to listen to this… "richly drawn, strong-willed record full of light and dark, sweetness and dryness, and gracefully broad multisensory intrigue" 8/10 - loud and quiet.