other titles...
See also...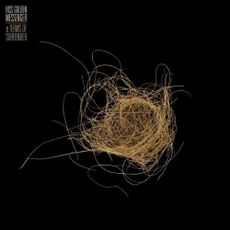 I Need A Teacher
Bright Direction (You're A Dark Star Now)
My Wing
Old Enough To Wonder Why (East Side West Side)
Cat's Eye Blue
Happy Birthday
Baby
Down At The Uptown
Katy (You Don't Have To Be Good Yet)
Whip
Terms Of Surrender
hiss golden messenger
Terms Of Surrender
Merge Records
gold-tinged Americana sets a beguiling backdrop for disarmingly haunting lyrical subject matter on taylor's eight record, produced by the national's aaron Dessner.
Elements from the American songbook, the steady, churning acoustic guitar and mandolin, the gospel emotion, the eerie steel guitar tracings, the bobbing and weaving organ and electric piano provide the bedrock for Taylor's existential ruminations about parenthood, joy, hope, and loneliness. Fans of ryley walker, Damien Jurado and steve gunn will love this.