Working Men's Club
TEETH
Heavenly Recordings.
---
woof! This groove-laden, propulsive dance-post-punk number Is a real doozy.
Madding crowds may have found their bounce to the beat of 'Bad Blood's post-punk groove but Working Men's Club will defy all expectation with their eagerly anticipated follow-up. Forcing backs off the wall and deeper onto the dancefloor, electric stomper 'Teeth' possesses enough bite to set pearly whites on edge and induce a wildly ecstatic feeling that's anything but comfortable. Fans of gabe gurnsey, talking heads, gang of four and tvam will love it!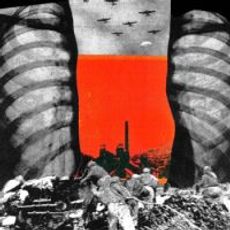 Tracklist
heavenly records exclusive 7"
Teeth
Teeth (instrumental) EXCLUSIVE TO THE 7"
12"
teeth
teeth (extended mix)
teeth (gabe gurnsey remix)
teeth (gabe gurnsey dub)
12" artwork