Craven Faults
Erratics & Unconformities
the leaf label
---
The passage of time in 2020 is plastic, stretchy and prone to the odd explosion.
Seconds sprawl out whilst months blink by. January 2020 seems like 5 years ago. Yet, in that month, the shadowy figure of Craven Faults predicted the swirling discombobulation of time that was in the post. 'Erratics & Unconformities' is a whirligig of spiralling synth sparkles, undulating doom drones and persistent bass whomps. It ruffles our understanding of time via persistent repetition and shifting lines of melody. It is minimalism with a North Western kick.
CF sets off from the groundwork laid by the likes of Terry Riley, Philip Glass and La Monte Young and then leads us along public bridleways, through hidden footpaths, following leylines, on and on until we're out into psycho-geographical terrain. Scrubbed notes and bushy rhythms dictate the route as we're misled through landscapes older than nations. Where hills roll and valleys wend no matter the epoch. This attachment to the rain-splattered land with its undulating relief, whipping wind and golden crescent horizon emerges wholeheartedly from the swelling sonics on 'Erratics & Unconformities'. It's a love letter to place, to space, to the absence of time, to the ideas nurtured in nature. It's pastoral without the twee crutch of folk. All the while instilling each hypnotic piece with the tonality of cautionary folklore - there is something unsettling here should you venture too far from the traipsed field.
It's fitting, then, that in a year so concerned with remaining indoors, it has been heavily soundtracked by trance-inducing music that places itself so firmly in the outdoors. Breaking out into the expanse of nature whilst mangling time and simultaneously lacing our escapism with a fine undertone of dread and a seismic wallop of mystery. It has certainly helped us to keep our cool through particularly trying times. Just, remember, it's not repetition. It's discipline.
"Monolithic explorations in electronic sound, tone and texture" – The Line Of Best Fit
"glacial landscapes a go-go on mesmerising debut by yorkshire producer" 4/5 - mojo
Dan says: "Drone-tastic & unsettling. A perfect soundtrack to the times we live in."

Jon says: 'Trance-inducing synth sequences that lead you far from the garden path. The mystery producer behind Craven Faults has quite the knack for unfurling seemingly simple sounds until they're lodged in between the gyrus nooks in your brain, burrowing deeper & deeper."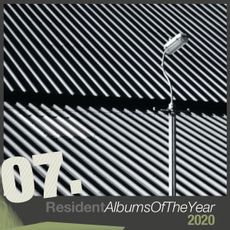 Vacca Wall (17:37)
Deipkier (7:55)
Cupola Smelt Mill (9:13)
Slack Sley & Temple (18:24)
Hangingstones (10:29)
Signal Post (8:33)