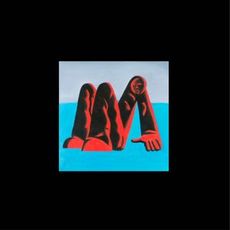 Cellular
Supermarché
Stoned Again
Comet Face
The Dream
Perfecto Miserable
Alone, Omen 3
Slinky
Airport Antenatal Airplane
(Don't Let The Dragon) Draag On
Theme For The Cross
Underclass
Energy Fleets
Please Complete Thee
king krule
Man Alive!
XL Recordings
Slow and steady certainly wins the race with KK's latest – it lumbers along with a sneer and a shuffle, rewarding repeated listens with a wry wit and bottomless emotional depth.
After two feverishly received albums as King Krule, plus another low-key outing under his own name, this extraordinarily gifted 25-year-old from Peckham in South London adds further depth and substance to his oeuvre with another wondrous long-player called 'Man Alive!'. It arrives packed full of his trademark sonic ambition and compositional skill, as well as the now-familiar corrosive lyricism and lurid social observation. FFO: Sun Kil Moon, Arab Strap, Mount Eerie. "his most anguished album yet, in which impending fatherhood collides with his habitual torments." - pitchfork
Buddy says: This is good. Open your ears mate! His most concise work to date. Having been a fan for years it's been a real treat to beat the winter blues with this one.