other titles...
See also...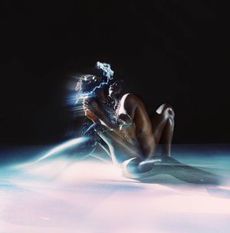 Gospel For A New Century
Medicine Burn
Identity Trade
Kerosene!
Hasdallen Lights
Romanticist
Dream Palette
Super Stars
Folie Imposée
Strawberry Privilege
Asteroid Blues
A Greater Love
Yves Tumor
Heaven To A Tortured Mind
warp
an uplifting opus of experimental ecstasy, the album crisply treads a weird-pop thread comprising strands of psych-rock, jazz-funk & r'n'b that, at turns, recall the likes of prince, childish gambino, outkast & blood orange.

Few projects at the forefront of contemporary art truly push visceral sonic boundaries in the way that Yves Tumor does. With an arc that impartially sits between psych-rock and modern pop, Tumor melds restraint and chaos. This album finds its place in music history as a collection of anthems for a generation. "The iconoclastic artist moves to a plush and magisterial kind of rock music for a gratifying and intense record, one whose pleasures are viscerally immediate" 8.5 – best new music – pitchfork.