other titles...
See also...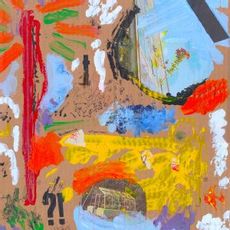 The Sticks
Cardboard Man
Gum
Life Advice
Dirty Glasses
Smile, Love!
Trojan Horse
4Chan
Prospects
Outlines
The Subletters Pt 2 (Ft. The Shifters)
dinked edition 49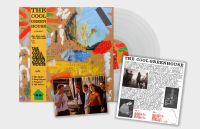 Exclusive Dinked 'Ultra Clear' colour vinyl
Exclusive signed and numbered postcard
Exclusive Dinked Colour OBI strip
download code containing two
bonus tracks exclusive to Dinked
Reverse Board Outer Sleeve
Matt Black Inner Sleeve W/ Centre Holes
Matt Art Paper Two Sided Insert
The Cool Greenhouse
The Cool Greenhouse
melodic
razor sharp lyrics coupled with minimalist post-punk backing; it's a winning combination done exceptionally on this brilliantly witty debut.
"I wanted to hear repetitive music that wasn't pretentious" tells the band's voice Tom Greenhouse of his personal agenda to inject some pop sentimentality into the rock'n'roll textbook. "The mission was to make long, repetitive pop music that wasn't boring. I soon realised I could do that through focusing on the lyrics." Tom's lexicon flies across the album with the agitation of an internal monologue that won't quit. From pop culture to cautionary tales, anything deemed too musically extravagant was swiftly removed before being mastered by Mikey Young (Bodega, Amyl and the Sniffers). For fans of dry cleaning, the fall, ian dury, sleaford mods, etc. "my new favourite post-everything existential music happening. Hooray!" - Henry Rollins.