Fiona Apple
fetch the bolt cutters
Epic
---
She's coming out of her cage and she's doing just fine – apple's first album since 'the idler wheel' is triumphant, unapologetic and aggressive in equal measure, with every listen revealing a new nuance and subtlety.
'fetch the bolt cutters' is an album of quiet, yet steady and unwavering, resistance – these tracks show apple drawing a line in the sand and setting out her place. It's the sound of her celebrating her own existence, despite (or, perhaps, because) of her inconvenience to those around her that would rather not have to think of her with her own agency. It's a big "fuck you", delivered in a pristine art rock package. "Fiona Apple's fifth record is unbound, a wild symphony of the everyday, an unyielding masterpiece. No music has ever sounded quite like it." 10.0 - pitchfork

James Canham says: "I must admit I'd never delved into Fiona Apple before this. Her balance of emotional tenderness & confidence & unfuckablewith-ness makes this a constant go to".

Kurtis says: "Lyrically dense as any Dylan with all the passion of early PJ. Truly feels like a caged beast rattling the lock."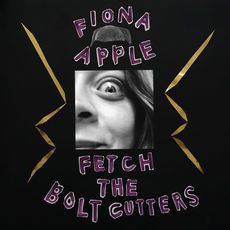 I Want You To Love Me
Shameika
Fetch The Bolt Cutters
Under The Table
Relay
Rack of His
Newspaper
Ladies
Heavy Balloon
Cosmonauts
For Her
Drumset
On I Go