other titles...
See also...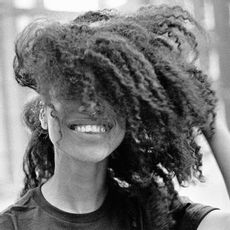 Bittersweet
Read My Mind
Green Papaya
Can't fight
Paper Thin
Out Of Your Mind (Interlude)
Weird Fishes
Please Don't Make Me Cry
Seven Times
Courage
Sour Flower
LIANNE LA HAVAS
Lianne La Havas
warner
her first in five years is an album of startling beauty and insight; a self-driven record of economical production and deep-chilled r'n'b.
'Lianne La Havas' feels spacious and luminous. Its sunbaked sounds recall, in places, the Brazilian singer, songwriter, and guitarist Milton Nascimento (on "Seven Times"). You might also hear the curveball chords of Joni Mitchell and Jaco Pastorious's jazz explorations ("Green Papaya"), or the puttering drums and inviting warmth of golden-era Al Green ("Read My Mind"). And throughout the record, there's a sense of empowerment that has its roots in the crisp '90s R&B of Destiny's Child. It hasn't been polished to a squeak in favor of a "clean" recording; La Havas followed her gut on this album, going with what feels good. "By allowing herself space to follow her musical intuitions, Lianne La Havas might have finally found herself" 4/5 – nme.
Kurtis says: "With Brighton finally unfurling this is just the perfect album. Bbqs on hove lawn, pétanque in Preston park and Lianne on the speaker. Def got some lauryn Hill and some Sade in there but this is its own thing. Also got a cracking Radiohead cover to boot!"