other titles...
See also...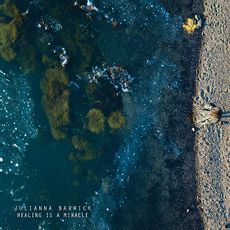 Inspirit
Oh, Memory ft. Mary Lattimore
Healing Is A Miracle
In Light ft. Jónsi
Safe
Flowers
Wishing Well
Nod ft. Nosaj Thing
Julianna Barwick
Healing Is A Miracle
Ninja Tune
as its title suggests, barwick's angelic vocals and rejuvenating electronic oceans capture the sensation of wounds knitting back together and relief from pain.
A distinctive meditation on sound, reverb and the voice, this record was built on improvisation and a close affinity to a couple of trusted items of gear, from which she spins engrossing, expansive universes. Additionally, Barwick draws on the input of three collaborators with whom she has nurtured deep friendships with over the years: Jónsi (Sigur Rós), Nosaj Thing and Mary Lattimore; who each gently nudge out at the edges of her organically-evolved sound. "comforting and angelic, kindred to the work of Grouper and Susumu Yokota" 8/10 – loud and quiet.