Guided By Voices
Mirrored Aztec
Guided By Voices Inc.
---
Chock full of hooks with some unprecedented moments as well, This is their most immediately welcoming and inviting offering in years! there's nothing a fan of The Who, Big Star, or Wire, wouldn't love.
After venturing through the tangled brambles of '...Plague' and '...Poppy Field', here is a sunny summer reprieve, a relentless barrage of hooks. For the GBV uninitiated, the clean, confident hooks of highlights "Bunco Men," "Haircut Sphinx," "A Whale Is Top Notch," "Party Rages On" and the strummy "To Keep An Area" will resonate immediately.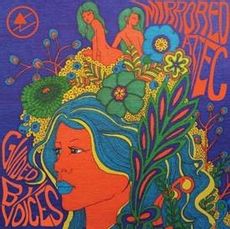 Tracklist
I Think I Had It. I Think I Have It Again
Bunco Men
Citizen's Blitz
To Keep An Area
Easier Not Charming
Please Don't Be Honest
Show Of Hands
Lip Curlers
Math Rock
Transfusion
Biker's Nest
A Whale Is Top Notch
I Touch Down
Haircut Sphinx
Screaming The Night Away
Thank You Jane
The Best Foot Forwards
Party Rages