other titles...
See also...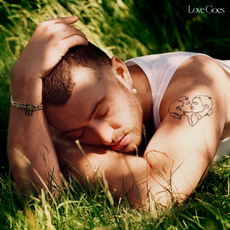 Young
Diamonds
Another One
My Oasis (feat. Burna Boy)
So Serious
Dance ('Til You Love Someone Else)
For The Lover That I Lost
Breaking Hearts
Forgive Myself
Love Goes (feat. Labrinth)
Kids Again
Dancing With A Stranger (Sam Smith & Normani) [Bonus track]
How Do You Sleep? [Bonus track]
To Die For [Bonus track]
I'm Ready (Sam Smith & Demi Lovato) [Bonus track]
Fire On Fire [Bonus track]
Promises (Calvin Harris & Sam Smith) [Bonus track]
Sam Smith
LOVE GOES
Capitol Records
Their boldest and most anthemic record yet, sam smith calls on a host of collaborators to make for an eclectic, yet cohesive album.
For 'Love Goes', Sam has enlisted a roll call of revered collaborators from Steve Mac (Ed Sheeran, Celine Dion), Shellback/MXM (Robyn, Pink, Britney Spears), Labrinth (Love Goes title track), masterminds Stargate as well as good friend Guy Lawrence (Disclosure). Sam said "Every time I went into the studio, I promised myself I would shoot for the stars and have no limitations. The result has been so magical and so therapeutic and FUN. My love for music is so broad and all of my musical guilty pleasures became pleasures. No guilt, no shame, just the love of singing and creating and dancing."