ANNA B SAVAGE
A COMMON TURN
CITY SLANG
---
Savage's arresting debut digs its claws into your soul & then floors you with its fiery, foreboding but vulnerable delivery.
Her guttural voice is endlessly warm but in the hands of super-talented producer William Doyle (East India Youth), we consistently feel the iron & gnarliness.
Savage's guttural warble digs its claws into your soul before stripping it bare with lyrics raw enough to make jenny hval blush. anna's first full-length record 'A Common Turn' is question mark music. Her songs are heavy with unanswered queries, with dilemmas and insecurities, or often just with wondering. Savage's voice is endlessly warm, but producer William Doyle (East India Youth) consistently finds the iron in it. Even the darkest moments in this music don't stick in their devastation, though – Savage's fire burns too brightly. Her voice can drop to a whisper, but then it will open all the way up in a flash flood of cavernous guitar, echoes, and swelling strings that expand and then vanish just as suddenly as they arrived. Savage's music is deeply vulnerable, without being submissive. She lays claim to her own fragility, and the stories she tells are of taking up space, finding connections, and owning the power in not knowing all the answers. Hers are songs for anyone who thinks hard, feels deeply, and asks big questions. "Is it too early to start pressing a claim for 'album of the year'?" 9/10 – back seat mafia.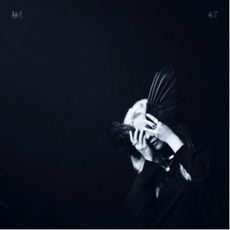 A Steady Warmth
Corncrakes
Dead Pursuits
BedStuy
Baby Grand
Two
A Common Tern
Chelsea Hotel #3
Hotel
One
dinked edition 72

-140g transparent + purple 'YOLK LP*
-4 x postcards set*
-Numbered Sleeve*
-dinked stickered*
-Download
-limited to 300*

*exclusive to dinked