other titles...
See also...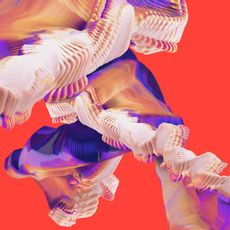 Atlas
Cazenove
Apricots
Saku (feat. Clara La San)
Lido
X (feat. Clara La San)
Rever (feat. Julia Kent)
Sundial
Fir
Hawk (feat. machìna)
Siena (feat. Clara La San) (3lp only)
Meli (I) (3lp only)
Light (3lp only)
CD :
black 2lp :
neon orange 3lp :
picture disc 2lp :
bicep
Isles 
Ninja Tune
So, their debut was no fluke then! The Belfast duo's second LP creates a paradise for the ears, populated by honey-sweet synth hooks and body-melting beats.
Recapturing the hyper-addictive techno sorcery that dominated dancefloors throughout the 90s, their sound is alluringly nostalgic without ever committing the crime of déjà vu. We've often found that our favourite kinds of dance music comfortably straddle the lines between kitchen and discotheque and this one nails both arenas with its hedonistic melodies and thumpy, bumpy breakbeats. Their monumental live shows are much celebrated but they prove here once again, that their studio antics are also to be revered.
The Belfast duo's sophomore delivers with hot anticipation to spare! A frenetic melding of high octane dancefloor grooves and ear-melting melodic hooks. Two years in the making, "Isles" expands on the artful energy of their 2018 debut "Bicep". It's a record that encapsulates their 15 year career and the distillation of their passion for music and club culture while digging deeper into the sounds, emotions and experiences they had growing up in Belfast and living the past 10 years in London. "Bicep" is lauded as one of the best-realised dance music albums in recent years, awarded 'Album of the Year' by Mixmag. "A dazzling pick-me-up for frustrated clubbers" 8/10 – clash music.
*no purchase neccesary, sign up to our mailing list for entry