Mogwai
AS THE LOVE CONTINUES
Rock Action
---
What's that I hear you say? It's the number one chart smasher from the Glaswegian Mega-Snakes, that's what! It might have taken them 26 hard-worked years to reach this apex but my god, didn't they deserve it?! And the album is every bit the sonic accolade you hope it could be.
It builds, lurches, soothes & bloody well rocks. There are times where the riffs slam like pneumatic drills, other moments where pins can be heard dropping & linking it all together like aural glue are the sweeping electronics & motorik beats that have unwaveringly propelled them along since day one. A total beaut of an album that sits comfortably up there, anointed on the throne, alongside their most revered post-rock works.

The Glasgow gang have done themselves proud with eleven indelible epics of lush synths and knotted guitar expanses. Both transcendent and surprising, 'As The Love Continues' shows that Mogwai are still offering solace from the mundane, supplying the soundtrack to whatever movie you are making in your head. The album was produced by Dave Fridmann (Mogwai, Mercury Rev, The Flaming Lips) and features guests Atticus Ross (Nine Inch Nails) and Colin Stetson (saxophonist who has collaborated with Bon Ivor, Arcade Fire). Recorded at Vada Studios, England by Tony Doogan (Grey Dogs, Mogwai, Belle & Sebastian) with Fridmann in full remote control from the US. This new album will please old fans and gain new as it has something for everyone. "the yearning for something more that this kind of shoegaze / dream rock should have at its heart, plus Mogwai's signature crescendos makes for a really heart-rending experience at points. As documents of ageing gracefully go, this one is right up there" 5/5 – the arts desk.
Phoebe says "Mogwai! This album has been providing me with a soundtrack of epic proportions to pack records too today!"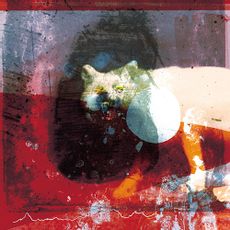 To The Bin My Friend, Tonight We Vacate Earth
Here We, Here We, Here We Go Forever
Dry Fantasy
Ritchie Sacramento
Drive The Nail
Fuck Off Money
Ceiling Granny
Midnight Flit
Pat Stains
Supposedly, We Were Nightmares
It's What I Want To Do, Mum