other titles...
See also...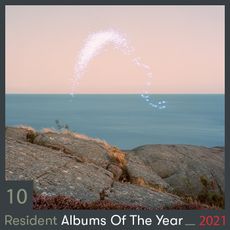 Michaelangelo
New Bikini
Hard Drive
Crosshairs
Ambiguous Norway
Hailey
The Ramble
dinked edition 90

● Exclusive "soft pink" colour vinyl*

● Signed Reso-Graph Postcard*

● Sticker Set*

● Numbered Edition of 300*

* exclusive to dinked edition


Cassandra Jenkins
An Overview on Phenomenal Nature
ba da bing!
"We're gonna put your heart back together / So all those little pieces they took from you / They're coming back now / They'll miss 'em too".
'An Overview On Phenomenal Nature' is as fragile as a spider's web weighed heavy with the morning dew.

Cassandra Jenkins makes forlornly uplifting folk music that is oddly reminiscent of Stanley Kubrick's The Shining. Not a comparison that you'll find littering the pages of reputable music magazines but, as is the case with both this record and that film, each insists upon your attention. You might intend to stick either of them on in the background, perhaps to indulge in a bit of life admin with it as no more than a backdrop but, little by little, moment by moment, you'll find yourself gradually sinking so profoundly into their world until you are completely immersed. With Kubrick, it's the haunting corridors and Penderecki's strings that draw you in. And with 'An Overview On Phenomenal Nature' it's the intoxicating blend of gracefully sewn, jazz-swung folk, sensuous chamber pop arrangements, raw-edged drums and Jenkins' poetic lyrical runs, that softly grasp you by the heartstrings. The death of Silver Jews' David Berman hit hard for so many people for so many reasons. Few have articulated this loss as eloquently and as openly as Jenkins. "Farewell Purplе Mountains / I see a range of cumulus / The majesty's transmutation / Distant, ambiguous." Her grief is immeasurable, insurmountable even. But, in her hands, the all-encompassing and tangible nature of it becomes a reassuring poetic carapace.

Lyrically it's an avalanche. Couple this with the melancholy horns that drift from track to track and you are in the midst of something breath-taking and transcendent. Sometimes words can't cut it. Sometimes sounds can only stand for themselves. Sometimes you must let this sweep out like a brittle tide lapping at the January shore.