other titles...
See also...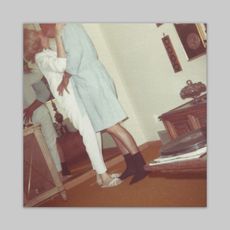 Modern Guy
One + One
Free Animal
N.Y.C. Power Elite Part I
N.Y.C. Power Elite Part 2
Totally Wiped Out
Glass Homes
Love Letter
Mean Streets
No War
death from above 1979
IS 4 LOVERS
Spinefarm Records
Their fourth lp is proof that the dance punk pair show no signs of slowing down, with some of their mightiest riffs ever blasting through the speakers incessantly.
The new album, which Grainger and Keeler wrote, produced, mastered and recorded entirely by themselves, captures the creation of a totally new sound and a reimagining of the format they created more than 20 years ago. With the band leaving subtle hints at what was to come across social platforms over the past few months, fan response at launch, and in anticipation of new music, has been ferocious. Adding to the hype, on January 18 fans were invited to call a hotline, where the lyrics of "One + One" were recited in a dramatic reading by Keeler. With calls flooding in leading up to the single's official announcement on January 25, the news of a forthcoming album leaves fans, fondly referred to as 'Lovers', counting down the days to the album's release.