wolf alice
BLUE WEEKEND
dirty hit
---
Luscious melodies, triumphant pomp & intimate delivery – their 3rd album has everything we'd expect but it's all viewed through a much more widescreen vista.
It still has shoegaze at its core but with the likes of Arcade Fire's Owen Pallett involved, the stadium ambitions are undeniable.
Their third lp has got us howling with delight – a titanic album of bold pop rock anthems & sweeping, lighters-in-the-air ballads, it's an absolute triumph, through and through.

Red LP :
Black LP :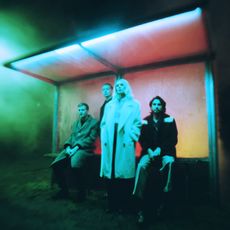 The Beach
Delicious Things
Lipstick On The Glass
Smile
Safe From Heartbreak (if you never fall in love)
How Can Make It OK?
Play The Greatest Hits
Feeling Myself
The Last Man on Earth
No Hard Feelings
The Beach II