matt berry
The Blue Elephant
acid jazz
---
berry's infectious grooves manifest themselves in the shape of heavy-psych instrumentals and epic paisley journeys through a late '60s and early glam filter.
In his tenth year with Acid Jazz, the ever-prolific Matt Berry has crafted a psych masterpiece. Once again proving his artistic progression and ambition knows no bounds.

Following the acclaim of last year's Top 30 album 'Phantom Birds' ( **** The Times), on 14 May Acid Jazz will release 'Blue Elephant', Matt Berry's sixth studio album with the groundbreaking label.

Recorded during the summer of 2020, 'Blue Elephant' is testament to Matt's exceptional musicianship, production skills and songwriting prowess with every instrument played by Matt including, guitars, bass, a variety of keyboards and synthesizers (piano, Wurlitzer, mellotron, Moog, Hammond, Vox and Farfisa organs), with the exception of drums – supplied by Craig Blundell, on arguably his best album to date.

This music soundtracks an album that explores themes surrounding today's close scrutiny in all its bewildering, objectifying and unnerving experiences.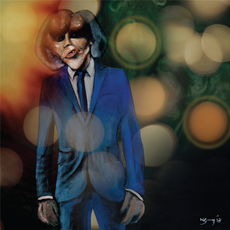 Tracklist
1. Aboard
2. Summer Sun
3. Safe Passage
4. Now Disappear
5. Alone
6. Invisible
7. Blues Inside Me
8. I Cannot Speak
9. The Blue Elephant
10. Life Unknown
11. Safer Passage
12. Like Stone
13. Story Told
14. Forget Me
15. Now Disappear
(Again)