Maple Glider
To Enjoy is the Only Thing
Partisan Records
---
Here's a voice we expected to garner a lot more attention this year so we're on a mission to make sure she doesn't pass you by.
Tori Zietsch's layers of sombre but tender folk are built from plucked acoustic guitar, lulling piano & ethereal vocals that pierce through to your core
zietsch's soulfully ethereal folk has a dulcet hush about it, like the uncanny sensation that takes hold of you on a warm midsummer's night.
let us introduce you to the utterly gorgeous voice of naarm/melbourne-based singer-songwriter tori zietsch, aka maple glider.
clearly her time living here in brighton had a positive effect on her as 'to enjoy is the only thing', her captivating debut album, was written here & it's a stunner! she compiles a striking set of vignettes from her life; growing up in a restrictive religious household, falling in & out of love, cross-country & international travel, longing, alienation & more.Maple Glider is Naarm/Melbourne-based singer-songwriter Tori Zietsch.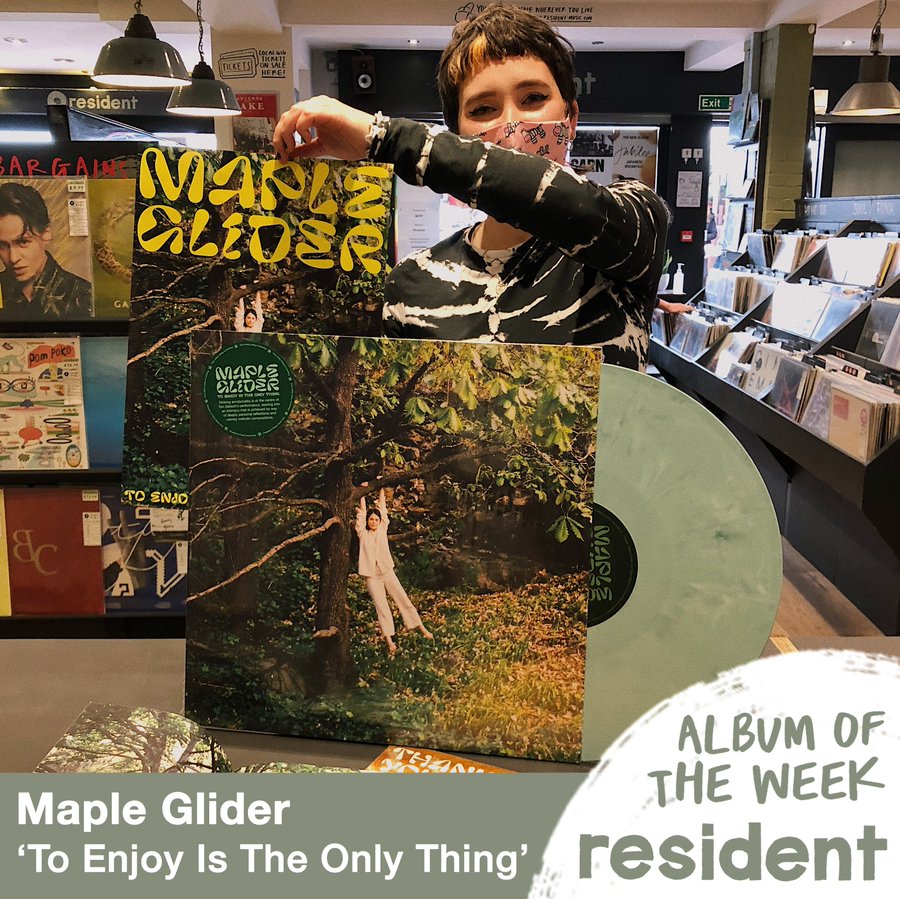 On debut album To Enjoy is the Only Thing, Zietsch's vocals melt into layers of plucked acoustic guitar and lulling piano, drawing on the sombre styles of folk contemporaries with a stark tenderness and introspection that assumes the listener is inside her bedroom as she plays for herself. Striking emotionality is at the centre of this performance, leaning into an intimacy that is achieved by way of deeply personal reflections and velvety melodic compositions.
In Tori's words: "To me, To Enjoy is the Only Thing feels like walking past tinsel-covered trees in mid-September, swimming along the calanques in the south of France, frost on the hood of a car, darkness at 4pm, lightness until 10pm, Sibylle Baier's Colour Green, Devendra Banhart's Ma, Adrianne Lenker's a-sides, a muted feeling, the perpetual grey fog that swallows the Silver Coast in Portugal, an ugly green dress, the color red, red wine, red blood, red lips, the red of a cardinal's robe, Switzerland, my mother's diaries, a coroner's report, the sun on my face, the end of love."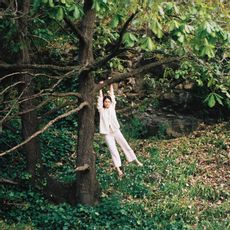 Tracklist
As Tradition
Swimming
View From This Side
Friend
Be Mean, It's Kinder Than Crying
Good Thing
Baby Tiger
Performer
Mama It's Christmas
dinked 116 :
● Transparent green & lime marble splatter vinyl *
● Double-sided photo print *
● Hand numbered sleeve *
Limited pressing of 500
*EXCLUSIVE to #DInkedEdition