ADELE
30
columbia
---
The North London lass unleashes her latest opus – a cathartic vindication of the past few years, distilled into some of her most soulful & emotionally astute pop belters.
It's been a hell of a long time coming, but the best person to come out of Tottenham since Ledley King is finally returning with '30'.

Adele's had no easier time navigating that understatedly perilous path of her late 20's than the rest of us, dealing with heartbreak, loss and explaining the world to her young son. It can seem vicarious at times, but her ability to bare her soul, on her terms, and bring raw emotion through song in the pursuit of understanding her trials and tribulations has been revelatory - the hallmark of a true great.
There are very few people who can transcend style, fads, tastes and barriers, but Adele is one of those exceedingly rare pop stars who can win over even the most ardent cynics. We cannot wait to hear what she has brought to the table to navigate these strange times & we hope you are just as excited.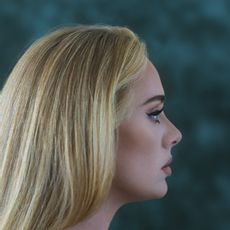 Tracklist